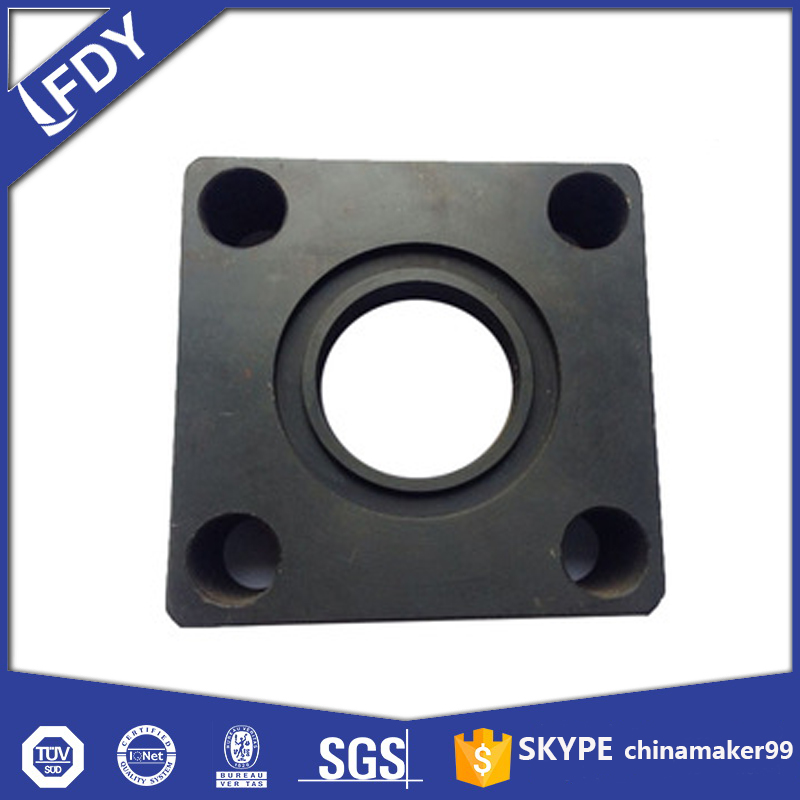 Square flange connections are widely used in various industries due to their numerous benefits and advantages. In this article, we will explore some of the key benefits of square flange connections.
One of the main advantages of square flange connections is their versatility. They can be used in a wide range of applications, including piping systems, hydraulic systems, and construction projects. Their flexible design allows for easy installation and maintenance, making them suitable for both small and large-scale projects.
Square flange connections are known for their superior strength and durability. They are designed to withstand high pressure and temperature conditions, making them ideal for demanding environments. The square shape of the flange provides a strong and secure connection, ensuring the integrity of the system.
Another benefit of square flange connections is their leak-proof design. Flange connections are known for their tight and reliable sealing, preventing any leakage of fluids or gases. This is particularly crucial in industries where leaks can have serious consequences, such as oil and gas or chemical plants.
Square flange connections also offer flexibility in terms of materials. They can be manufactured from various materials, such as stainless steel, carbon steel, and cast iron, depending on the specific requirements of the application. This allows for compatibility with different fluids and gases and enhances the overall performance of the system.
Moreover, square flange connections are highly resistant to corrosion and rust. This is especially important in industries where the system is exposed to harsh environments or corrosive substances. The corrosion resistance of square flange connections prolongs their service life and reduces the need for frequent replacements or repairs.
One of the key advantages of square flange connections is their ability to handle high levels of vibration and shock. They are designed to absorb and dampen vibrations, reducing the risk of system failure or damage. This makes them suitable for applications where the system is subject to constant movement or external forces.
Furthermore, square flange connections are known for their easy alignment during installation. The square shape provides a clear reference point for aligning the flanges, resulting in a precise and accurate connection. This simplifies the installation process and minimizes the chance of misalignment or misconnection.
In addition, square flange connections allow for easy disassembly and reassembly. This is particularly beneficial when maintenance or repairs are required. The flanges can be easily detached without damaging the rest of the system, allowing for efficient and convenient maintenance procedures.
Square flange connections also offer the advantage of modularity. They can be easily combined with other components or accessories, such as gaskets, bolts, and nuts, to create a complete and reliable system. This modular design facilitates customization and ensures compatibility with existing systems or equipment.
Overall, square flange connections provide numerous benefits, including versatility, strength, leak-proof design, corrosion resistance, vibration resistance, easy alignment, and modularity. These advantages make them an excellent choice for various industries and applications. Whether it is for piping systems, hydraulic systems, or construction projects, square flange connections offer a reliable and efficient solution for connecting different components and ensuring the smooth operation of the system.