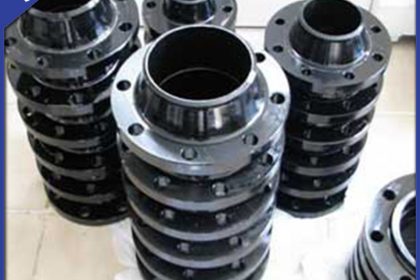 Carbon steel flanges are widely used in a variety of industries, including oil and gas, chemical, and petrochemical industries. They are essential components in piping systems, connecting pipes, valves, pumps, and other equipment. Carbon steel flanges are made from carbon steel, which is an alloy of iron and carbon, with other elements that can be added to enhance its properties. Carbon steel flanges are available in various types, grades, and sizes, and it is essential to choose high-quality carbon steel flanges to meet the required performance and reliability standards.
The Importance of Quality Carbon Steel Flanges
Safety: The most crucial factor in any industrial operation is safety. The use of low-quality carbon steel flanges can result in leaks, ruptures, or failures that can lead to severe injuries, property damage, and even fatalities. High-quality carbon steel flanges that meet the required safety standards reduce the risk of accidents and ensure the safety of workers and equipment.
Performance: Carbon steel flanges are subjected to high pressure, temperature, and corrosion in industrial operations. High-quality carbon steel flanges must be able to withstand these conditions to ensure the smooth operation of the piping system. Lower quality flanges may not perform as well, resulting in reduced efficiency, low output, and higher cost for maintenance and repairs.
Reliability: Carbon steel flanges play a critical role in the operation of industrial systems. Failure of a flange can result in costly downtime, loss of production, and disrupted supply chains. High-quality carbon steel flanges offer reliable performance, ensuring that the piping system operates smoothly and efficiently.
Corrosion resistance: Carbon steel flanges are subject to corrosion from exposure to harsh chemicals, high temperatures, and harsh environments. High-quality carbon steel flanges are engineered with corrosion-resistant alloys to prolong their lifespan and reduce the need for frequent replacements.
Customization: Every industrial operation has unique requirements, and it is crucial to ensure that the carbon steel flanges used in the system can meet those demands. High-quality carbon steel flanges come in various sizes, grades, and types, making it easier to customize them to meet specific needs.
Cost savings: Low-quality carbon steel flanges may be cheaper, but they can result in higher costs in the long run due to frequent repairs, maintenance, and replacements. High-quality carbon steel flanges have a longer lifespan, require less maintenance, and reduce the risk of costly downtime, leading to significant cost savings over time.