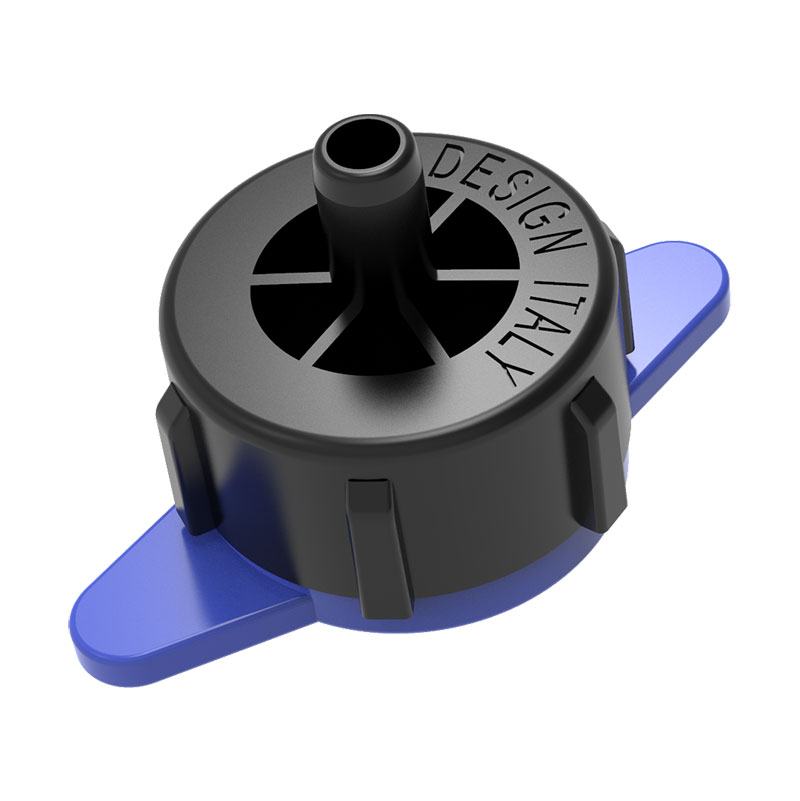 Alfa PC Dripper APPLICATIONS:
Especially recommended when precise capacity is required, on the unlevel ground and where self-compensating drippers are necessary.
RAW MATERIALS:
Insert and cap made of anti-UV stabilized polypropylene. Membrane made of silicone material.
SPECIFICATIONS:
-Self-compensation ranges from 1.0 to 3.5 bar(from 10 to 35 m.c.a.)
Maximum variation with respect to nominal capacity: +7.5%
-Self-compensation obtained with a special material membrane made to preserve necessary elasticity, even in very difficult conditions of use.
Inlet and cap made of a material able to guarantee resistance to atmospheric agents and corrosion phenomena due to fertigation, and durability in time Outlet with an attachment for 03.5×6 micro-tube Available in 2/4/8/16 l/h with a different colored base to allow
immediate capacity identification:
2l/h sky blue base, 4l/h black base, 8l/h blue base, 16 l/h brown base